Lets play Battlestar Galactica bonus slot game at BlackJack Ballroom online casino.
When I launched Battlestar Galactica there was game modes, what are randomly activated. There are three game modes: normal, run and fight.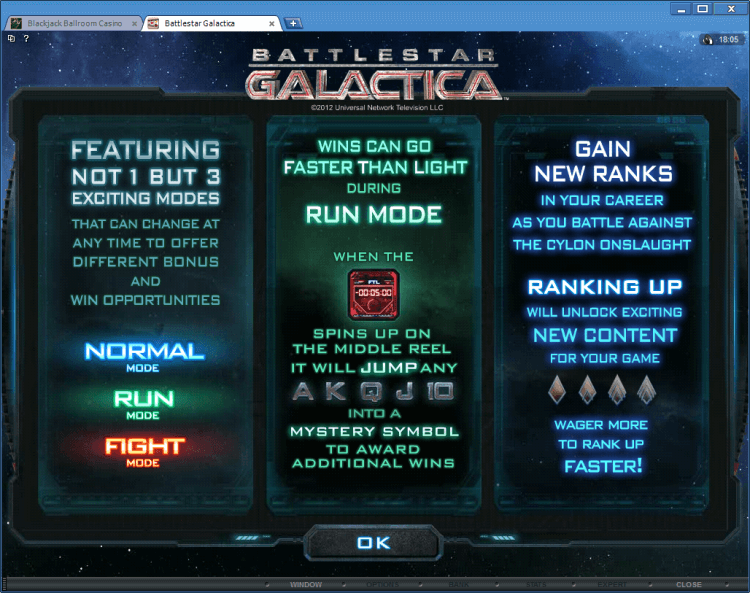 The Battlestar Galactica Logo symbol is a wild symbol. This symbol creates a wild symbol stack but only stack on reel 1 during the Normal game mode and free spins.
The Extra Wild feature is only available in the Fight game mode. During the free spins, the Wild symbols can split and become a Split Wild symbol. The Ship symbol is a scatter symbol.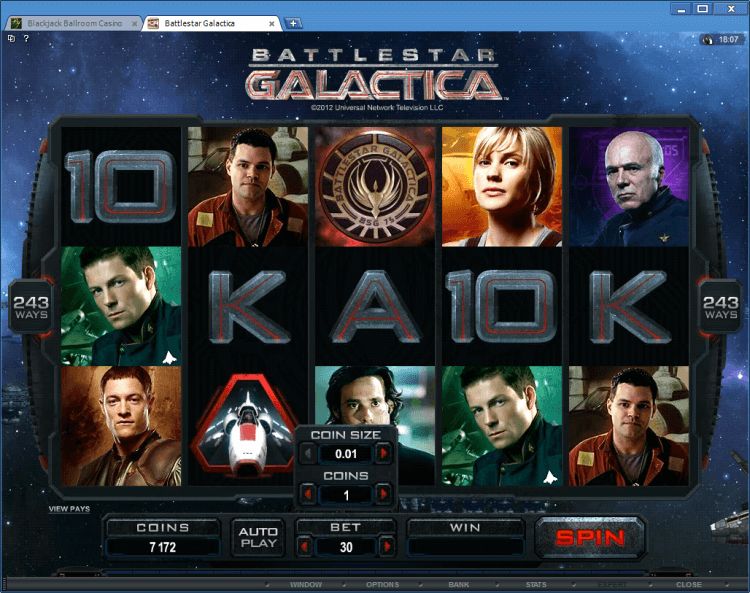 The Ion Storm bonus game is randomly activated during the Normal mode game.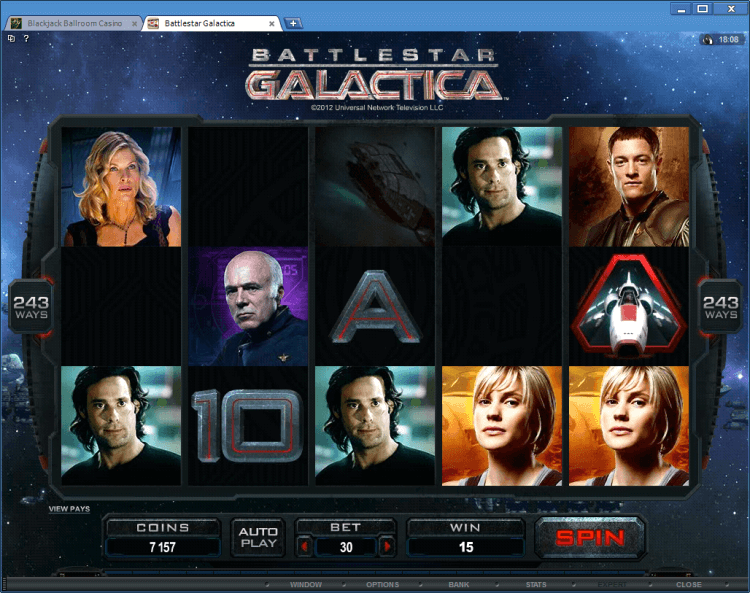 One FLT symbol  displayed on reel 3 activates the Jump bonus game. The Jump bonus game is only activated durings the Run mode game.
During the Normal and Fight game modes, three or more Ship symbols scattered on the reels, activate the Free Spins bonus game.